Imagine you have 120 Bachelor students from all kinds of disciplines who have committed themselves to learn everything about the "Principles of Business Economics" in just one semester. I have accepted this challenge in summer 2016 and designed a new course format in which  students do not only learn but also experience what it takes to "do business".
Handling 120 students without prior knowledge and experience in the area of business economics is already a challenge by itself. Designing a teaching format that allows them to practically apply theoretical concepts and models in order to promote an active learning curve is another challenge.
Building on my experiences, I have decided to center the lectures and practical sessions around the topic of entrepreneurship. The lectures are structured following the business model approach according to Bernd Wirtz (German only).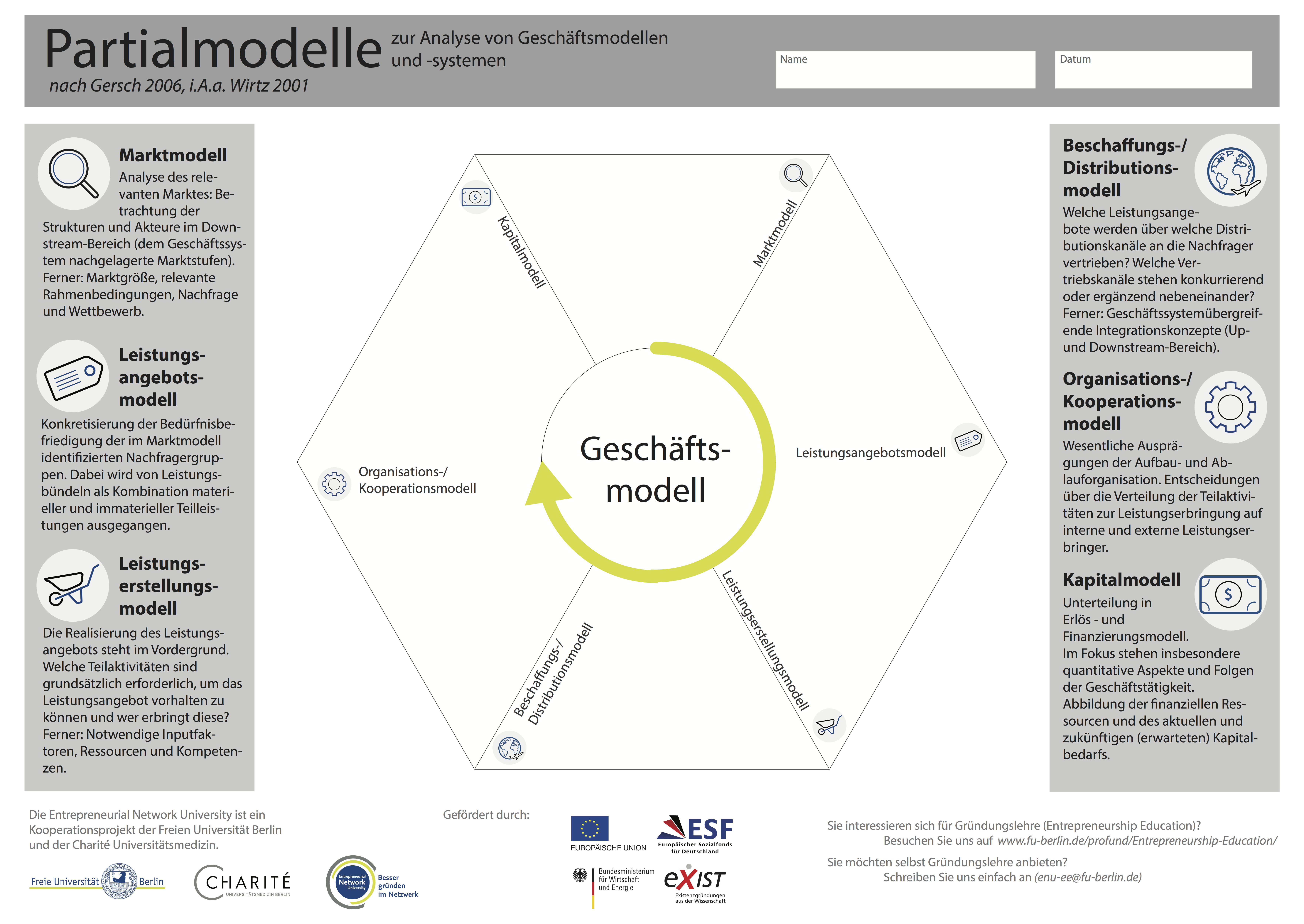 This model provides detailed theoretical insights in the area of business economics. All inputs are illustrated by case studies of distinct, often FU related, startups, such as Über den Tellerrand e.V., Lebepur GmbH, myMüsli GmbH etc. The practical sessions focus on the practical application of these insights. In order to ensure interdisciplinarity, all students are randomly assigned into groups of six people that are moderated through an ideation process. The outcomes build the basis for a business idea that is developed and validated throughout the course.
One crucial component of the course is a workshop on "pitching" in which the students learn how to present their ideas convincingly. The workshop is held by a professional actor that emphasizes the relevance of the "art of presenting" not only for this class but also for their professional lives. The final pitches have to be recorded as one part of their examination. It is a great pleasure to see how much knowledge and confidence they develop in their business skills during the course. Here you'll find the five best rated video pitches (in class peer-review) from winter term 17/18.